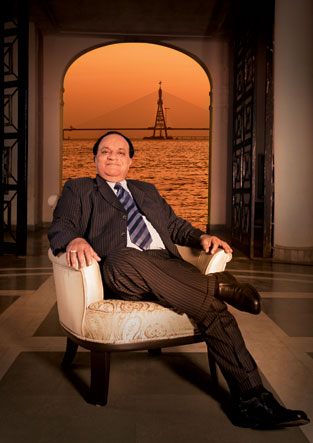 WORDS CHANGE WORLDS
From the desk of the Managing Director
Dear Clients,
Greetings from all of us at Asiapower!
At Asiapower, there is a simple philosophy at work; clients are not our audience, but our success partners.
And in their growth, lies our growth. So wherever they are, we are always in search of opportunities that will make them succeed in their respective professions. In continuation of this philosophy, we at Asiapower Overseas Employment Services , Asia's leading Government recognized.
Recruiting organization, takes great delight in helping the clients achieve what they seek.
Times are changing. In this race of evolution, we have changed our corporate identity to reflect our new age goals, powered by the age-old ethics. Take a closer look at our new logo and website and you'll find it more contemporary, more dynamic and more personal. It effectively mirrors our philosophy that in your success lies our success.
This unmatched quest for excellence has been approved by the grant of ISO certification from UKAS. Because as thought leaders, we know, "job satisfaction for working people can only come when there is a right person for the right job". Our commitment towards this viewpoint has resulted in a high-level of satisfaction for both, our customers and jobseekers which enabled thousands of jobseekers from across Asia to find a job abroad.
What's more, our ultra-modern offices, our well-qualified team, our extensive database of professionals and our smart selection criteria, all contribute in making us the best in the recruitment industry, a reason why our customers take pride in being associated with us. They know we will provide them with only the right people for the required assignment, whatever the constraint.
Lastly, I would like to take this opportunity to extend my good wishes to our esteemed employers and jobseekers who have helped us reach where we can rub shoulders with the who's who of the industry.
I am also grateful to God and all my team members, because without them this feat would not have been possible.
Hope you all will continue to support us in our passion to change worlds.
Warm Regards,
Ashok Mehra
Managing Director
Asiapower Overseas Employment Services
| | |
| --- | --- |
| License No.: | B-0059/MUM/PER/1000+/5/1620/84 |
| Date of Issue: | 29th May 1984 |
| Validity: | 7th Dec 2021 |
| Name of the Proprietor: | Mr. Ashok Kumar Banshiram Mehra |
| Status of the Company: | Proprietorship |